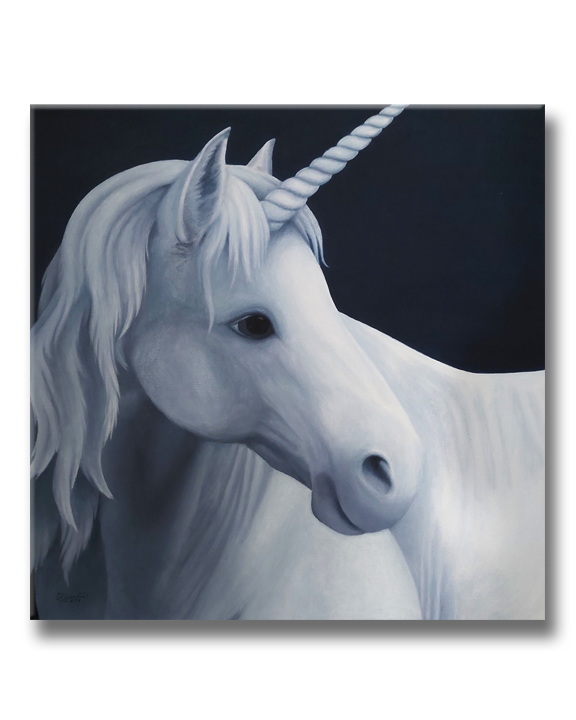 Unicorn in the Moonlight
is a close-up acrylic painting of a mystical, moonlit unicorn turning back around to look at the viewer. It took me about 33.75 hours to create in 2019. I chose to do this painting because I fell in love with unicorns after watching
The Last Unicorn
when I was 10 years old. Last year, I found a t-shirt with images from the movie that said, "I'm a unicorn trapped in a human body". I got white paint on it. I'm guessing it was an illegal use of the images because I can't find a replacement. I'm just going to wear it with paint on it then!  The point is, the love is still alive!
Done with Liquitex Basics acrylic paint
24" x 24" gallery-wrapped canvas.
The image continues onto the edges
Includes a Certificate of Authenticity
Asking $450. Contact me to purchase.