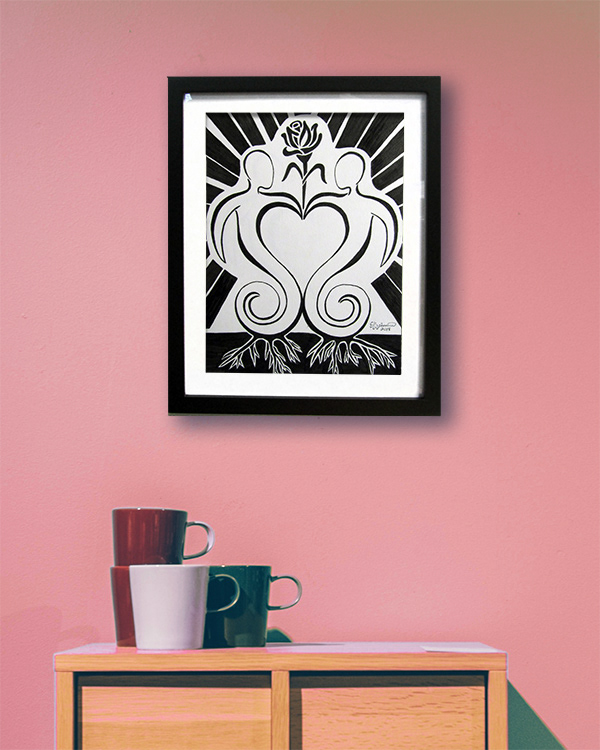 Are you looking for romantic and meaningful artwork to express your love for someone special? Do you believe in soulmates and the power of connection? If so, you might want to check out Soulmate Union Light, a beautiful graphic arts pen drawing by a local artist.

Soulmate Union Light depicts two figures with a rose blooming from their joined hands, roots growing into the Earth, and rays of light emitting from them. The figures form a heart shape with their bodies, symbolizing their love and harmony. The rose represents their passion and beauty, the roots their stability and growth, and the light their radiance and joy. This drawing captures the essence and magic of soulmate union simply and elegantly.

This drawing is an original and one-of-a-kind piece of art, created in 2018. It was made with a black graphic arts pen on paper, with no prior plan or sketch. It measures 9 inches by 12 inches and comes with a frame and mat that are 11 inches by 14. It also includes a certificate of authenticity to verify its authenticity and value.

Soulmate Union Light is a perfect gift for yourself or your soulmate. It will add a touch of romance and spirituality to any space. And the best part is, you can get it for only $75!