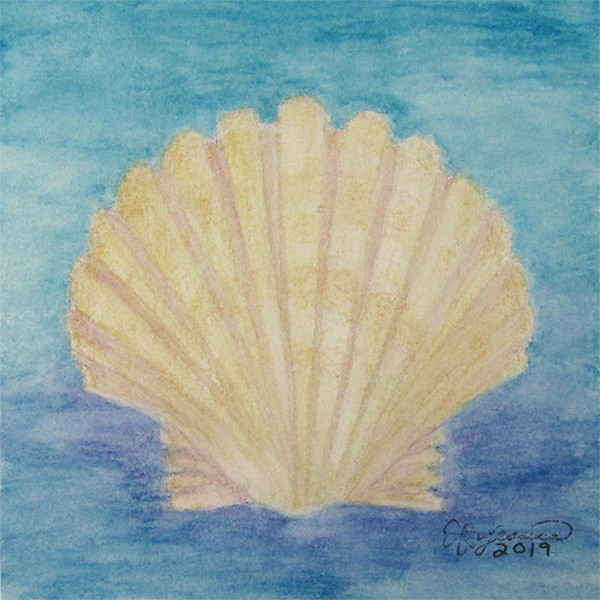 Scallop Shell
 is a small, peaceful watercolor pencil drawing of a scallop shell on a turquoise background. Scallop shells are symbols of travel and movement.
The piece took me about 1.5 hours to finish, in 2019. The image is 4.5" square in an 8 3/8" square frame. Once complete, it was covered with a spray varnish. Sale of the original Sand Dollar drawing includes mat, frame, and a Certificate of Authenticity.  Other items pictured are not included.
Asking $40. Contact me to purchase.