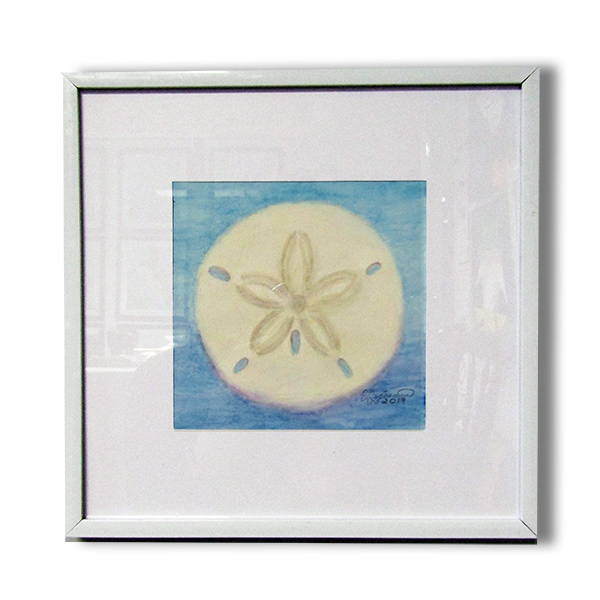 Are you looking for unique and serene artwork to decorate your home or office? Do you love the ocean and its treasures? If so, you might be interested in Sand Dollar, a beautiful watercolor pencil drawing by a local artist.
Sand Dollar features a realistic and detailed sand dollar on a soothing turquoise background. Sand dollars are not only fascinating creatures but also symbols of prosperity and wisdom. This drawing captures their delicate beauty and elegance in a simple and elegant way.
This drawing is an original piece of art, created in 2019. It measures 4.5 inches square and comes with an 8 3/8 inches square frame and mat. It also has a spray varnish to protect it from fading and dust. Additionally, you will receive a Certificate of Authenticity to verify its authenticity and value.
Sand Dollar is a perfect gift for yourself or someone special who loves the sea and nature. It will add a touch of tranquility and charm to any space. And the best part is, you can get it for only $30!
Don't miss this opportunity to own stunning and affordable artwork by a talented artist. Contact me today to purchase Sand Dollar and bring some coastal bliss to your home or office.
Are you not a collector of original art? 4-inch prints are available at
Zazzle
.