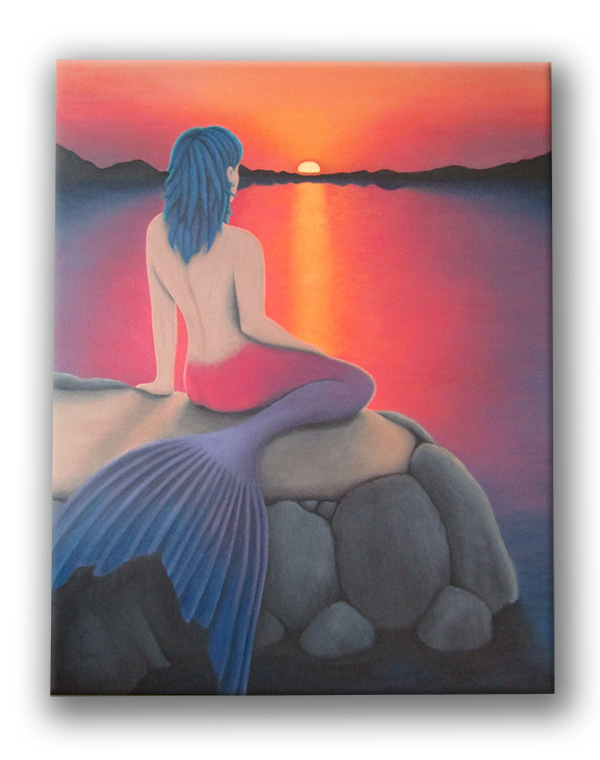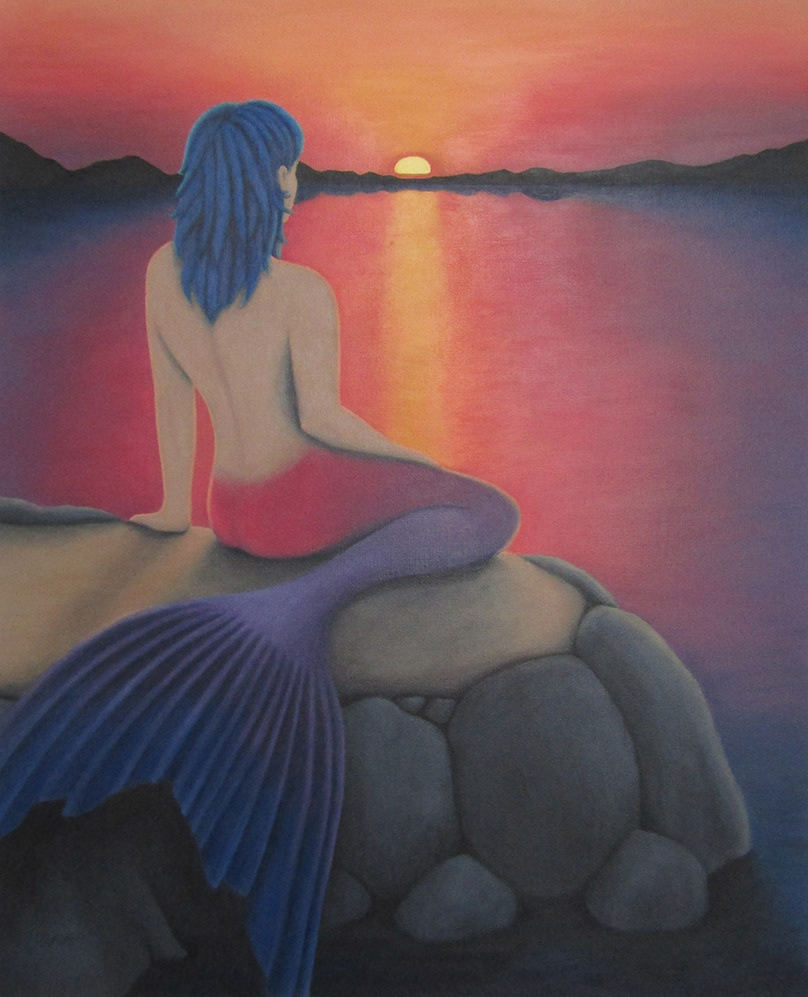 Mermaid Watching the Sunset
Are you looking for a stunning piece of art to brighten up your home or office? Do you love mermaids, sunsets, and the ocean? If so, you might be interested in Mermaid Watching the Sunset, an original acrylic painting by a talented artist.
Mermaid Watching the Sunset
is a beautiful and captivating painting that depicts a pink, purple, and blue mermaid with blue hair, sitting on a rocky cove and gazing at the horizon as the sun sets. The colors are vibrant and rich, and the details are exquisite. You can almost feel the breeze and hear the waves as you look at this painting.
This painting is a work of art and a personal story of overcoming challenges and finding inspiration. After having a vivid vision of this scene in her mind, the artist spent about 74 hours creating this painting in 2019. However, she also faced some difficulties along the way, as this painting reminded her of some of her childhood traumas. She had to overcome her fears and doubts to achieve her desired look. Because of this, she is offering this painting at a discounted price, as a way of sharing her journey and gratitude with you.
Mermaid Watching the Sunset
is a ready-to-hang acrylic painting on stretched canvas, measuring 24 x 36 inches. It also comes with a certificate of authenticity to prove that it is a unique and original work of art. The artist is selling this painting for $700. You can contact her directly to buy it or order prints from
Zazzle
. This is a rare chance to own a stunning and meaningful piece of art that will fill your space with joy and beauty.
• Done with Liquitex Basics acrylic paint
• 20" x 24" gallery-wrapped canvas
• The image continues onto the edges
• Includes a Certificate of Authenticity