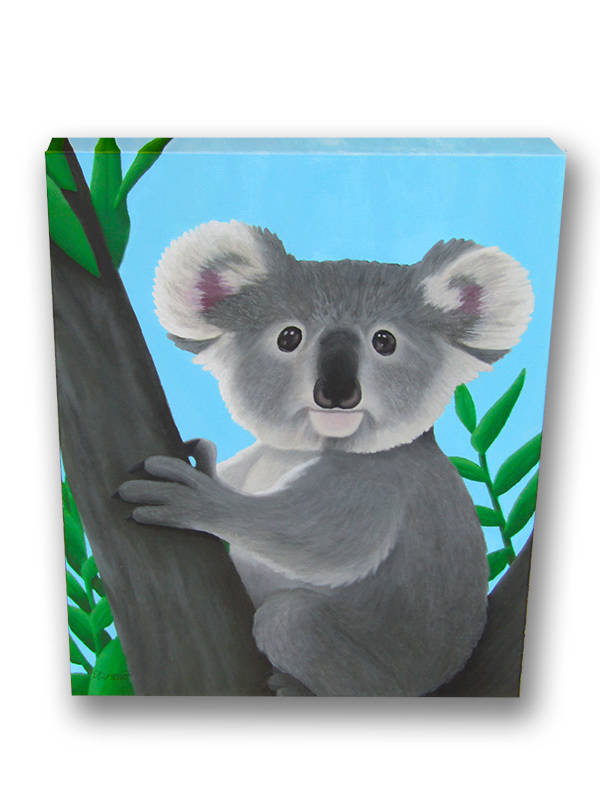 Koala
is an adorable acrylic painting of a koala staring at the viewer from a fork in a tree. It took me about 24.25 hours to create in 2020. I chose to create this piece because I loved koalas as a child and I wanted to help them since their environment is shrinking, especially after the fires earlier this year. Because of that, I'm donating 20% of the sale of this piece to the
Australian Koala Foundation
.
Provides enjoyment from having this adorable face joining you in your environment.
Koala teaches you to slow down, gain a new perspective, be peaceful, and get in touch with your inner being.
Done with Liquitex Basics acrylic paint
16" x 20" gallery-wrapped canvas.
The image continues onto the edges
Includes a Certificate of Authenticity
Asking $325. Contact me to purchase.