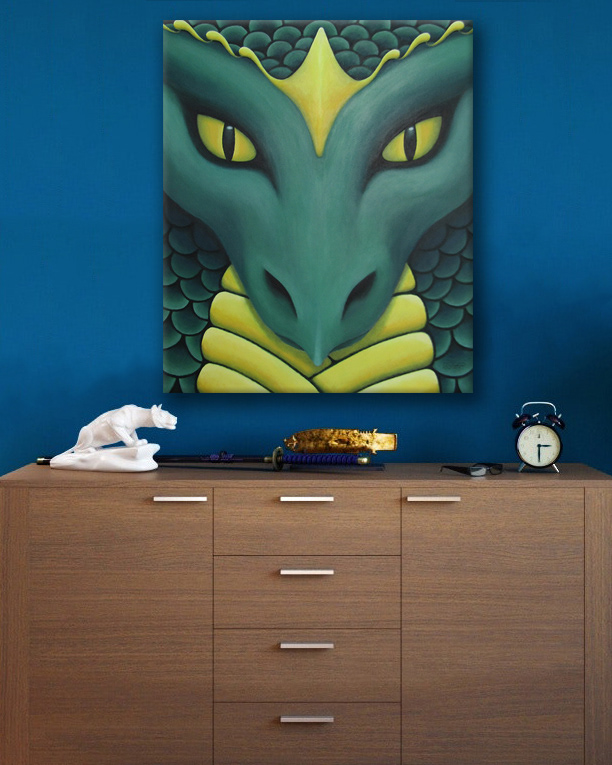 Kai Guardian Dragon
 is an intense acrylic painting on canvas of the face of a dragon.  It took me about 126.5 hours to create in 2019.  I did a lot of revisions on this piece, which is why it took so long to create. Because of my indecision with the look of the painting, I'm not asking for my usual hourly rate.  
Hang it to guard your space, as dragons are legendary protectors.
People also believe that dragons bring wisdom and success.
The image continues onto the edges
Includes a Certificate of Authenticity
Asking $400. Contact me to purchase.​​​​​​​