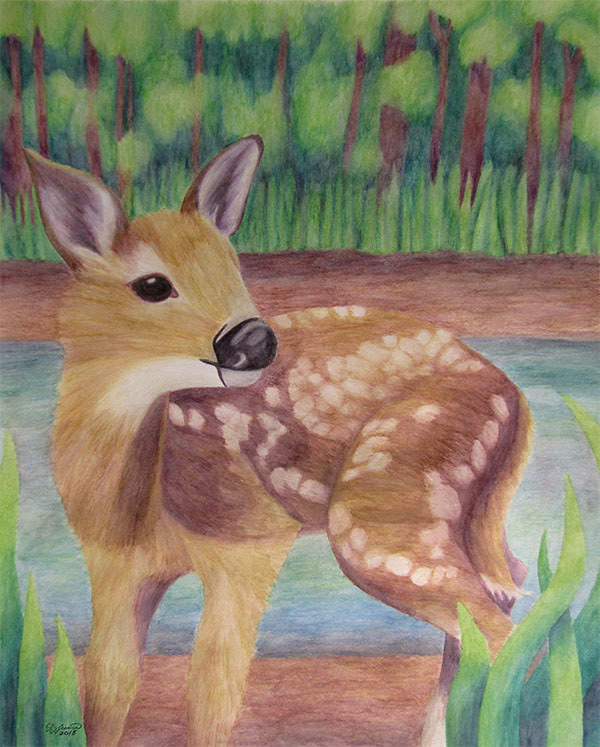 Fawn
 is a watercolor pencil piece of a young deer who is standing by a river; with a forest behind her. Deer are symbols of Adaptability, Angels, Innocence, Peace, Softness, New Adventures, New Opportunities, and the Woodland Goddess.
The original was created in 2018. It is 16" x 20" on 18" x 24" paper and in a 22" x 26" frame. It took approximately 14 hours to complete. I used
General's Kimberly watercolor pencils on Canson watercolor paper and then painted over it with water. It has a spray varnish finish. It includes Certificate of Authenticity.