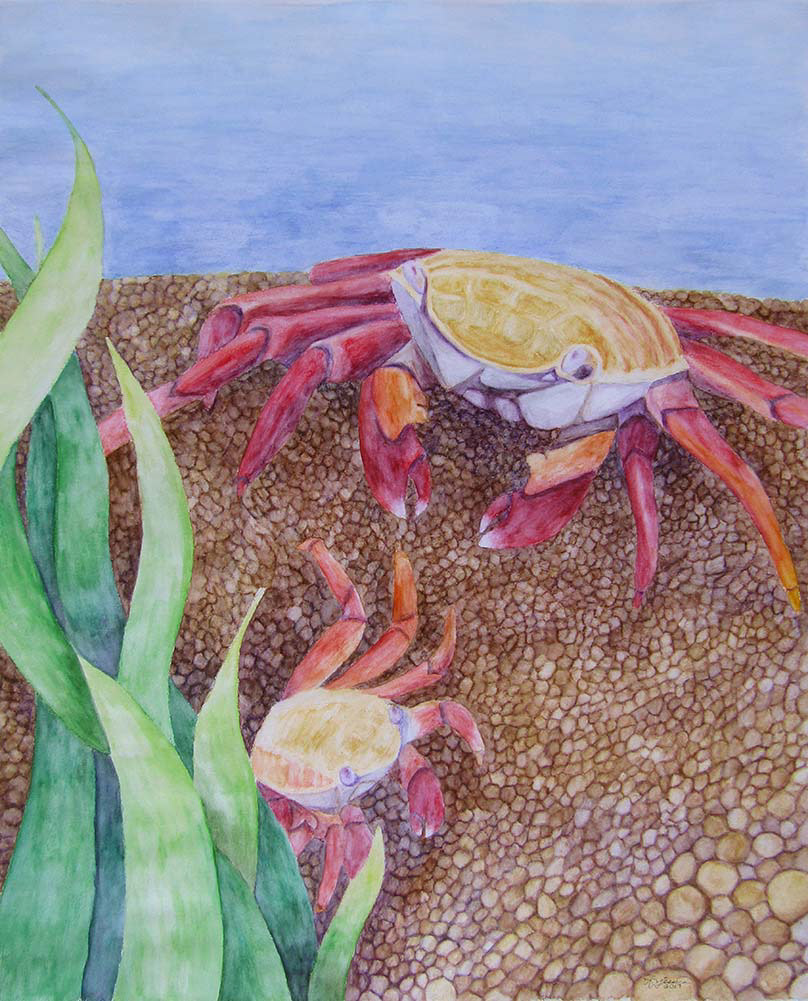 Crabs
 is a watercolor pencil piece of two crabs standing on gravel; next to some sea grass. Crabs are symbols of protection, vulnerability, and boundaries, as well as being the symbol for the Zodiac sign of Cancer. 
The piece was created in 2017. It is 16" x 20" on 18" x 24" paper and in a 20" x 24" frame.  It took approximately 17 hours to complete. I used General's Kimberly watercolor pencils on Canson watercolor paper and then painted over it with water. It has a spray varnish finish. Includes a Certificate of Authenticity.
Asking $225. Contact me to purchase.