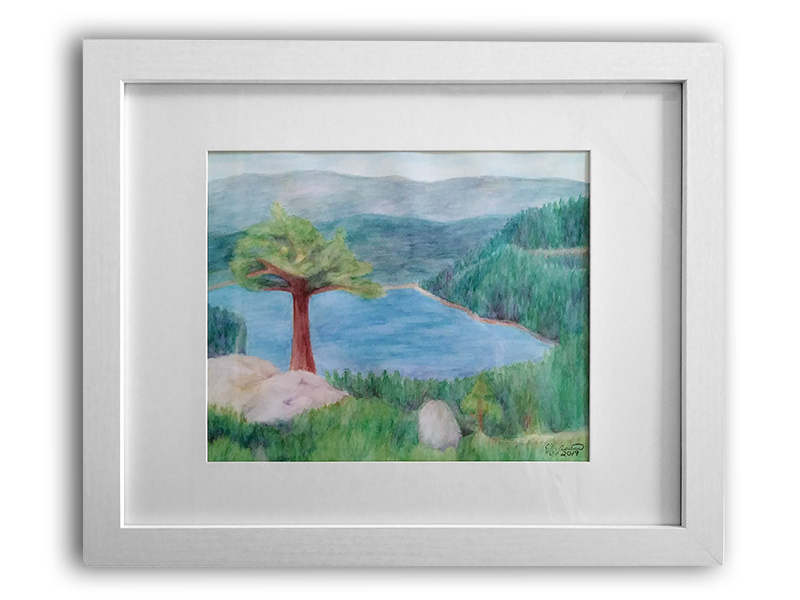 Lake Tahoe June 2008
 is a serene watercolor pencil drawing.  The view is from a mountain looking out over Lake Tahoe in June of 2008.
The original was created in 2019. It is 9" x 12". It took approximately 4.25 hours to complete. I used General's Kimberly watercolor pencils, on Canson watercolor paper. Then I painted over it with water. It has a spray varnish finish. It includes a Certificate of Authenticity.
Asking $115. Contact me to purchase.